Getting in the Groove, Part 4: The Fascinating Rhythms of Business
Aug 02, 2016 | Posted by etc | comments (0)
---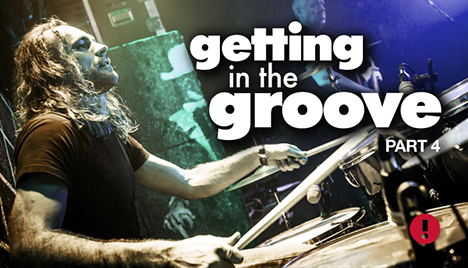 I cannot imagine a world without music. A good driving rhythm can alter my whole day. It gets me out of bed, gets me pumped about my day, makes me try harder at anything, and raises my energy levels. It enhances my creativity. Why, I am listening to Bill Withers Lovely Day at this very moment. It cannot help but put me in a good mood. I am sure music affects many of you hep cats in similar ways.
But did you know that rhythm can do the same for your business?
Rhythm creates structure. Rhythm is management minimalism. A time signature tells a musician what notes to count, and how many of these notes to count in any given period. It may seem quite simplistic, but upon this minimal structure, anything and everything can be built. Rhythm in business sets the pace, and takes you somewhere. Do you know what things you should count in your business? It took me years to learn that you do not need to spend time counting everything. One only needs to count things that you can affect and the things that measure success for your business. And that success depends on which song you are trying to play.
Rhythm creates predictability. Predictability builds expectations. Fulfilling expectations builds trust. Trust is the hardest thing to win and the easiest thing to lose in business. Trust is much easier to gain if you consistently do what you say you will do. Rhythm helps your whole team to understand what part they play, and exactly where they are to come in to help you keep those promises.
Rhythm builds credibility. Imagine treating your customers with utmost respect each time you interact with them. This is just the kind of invitation your customer needs to come back. And consistent honor is just kind of rhythm that will inspire your team to bend over backward to help you.
Rhythm builds momentum. We all know what happens after a drum roll, yes? After that crash of the cymbals comes the announcement that something big and exciting is about to happen. Entrepreneurs can speed things up, and use this kind of rhythm as a strategy to build expectation and anticipation.
Rhythm creates patterns. Humans can recognize patterns from their first moments on earth. Whether you like it or not, people judge your business by its appearance. Patterns and consistency in visual marketing help to create a clear, recognizable brand. Consumer confidence grows when every visual message expresses the same character and personality, without ever saying a word.
Rhythm keeps the pace. Rhythm provides the structure to keep your day on a roll. Applied to operations? It provides the cyclical salvation of systems. Applied to marketing? It sends out three emails a day or calls ten customers per week. Applied to management? It applies the same reliable schedule each week to all complete all necessary tasks. Applied to my daily schedule? It is called discipline. Discipline will create the jive to keep you going strong.
Oh, what a little rhythm can do for you.Rhythm and momentum can create a driving force in your business. It can get you out of bed, get you pumped about your daily routine, make you try harder at anything, and raise your energy levels. It can enhance your creativity. Hey, it can even put you in a good mood.
Where does your business need more consistency? Where do you need more rhythm? You will know it when you are getting in the groove, because all of a sudden, your customers will get off their feet, and want to sing and dance along. So whenever you feel you are feeling the beat, remember to crank it up.
We are all waiting to rock out with you. Fist pump. Bring the house down.
_______________________________________________
Why do we at etc!graphics inc, a graphic design company, care about your business strategies? Because no matter how beautiful your graphics, they will never make more sense than the clarity of your own vision. The clearer your vision, the more lucid your marketing will be, and the better connection you will make with your target customer. We want to help you find the gold in your business. Join us all this month as we share ways to help your small business sustain and grow in a crowded marketplace. Etc!Graphics is devoted to helping you, the small business owner, think like a marketer.